Jasper Train Depot
OJAC (Redevelop Old Jasper Action Coalition), a local, not-for-profit organization, guided the construction of a new Jasper Train Depot. Jasper Lumber was proud to construct a part of Dubois County history dating back to 1908. The new Depot is a replication of the original, built at approximately 85% the size.  All the woodworking in this building was hand crafted and simulated from an original interior photograph and installed by the Jasper Lumber Millwork Division.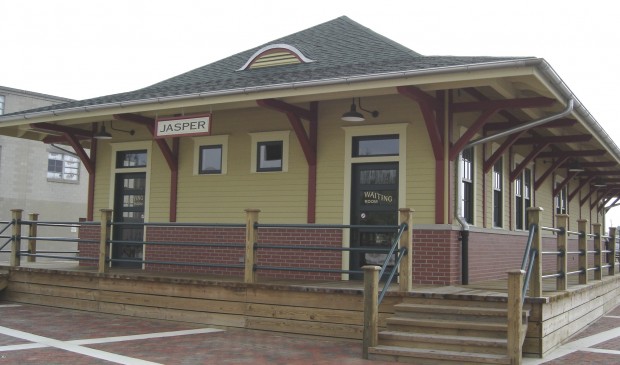 Client Name:
City of Jasper
Project Size:
2,000 sq. ft.
Location:
Jasper, Indiana
City of Jasper chose the Design/Build process and saved big. Find out if Design/Build is right for you.
Our Next Project
At Jasper Lumber Company, we want to work with you to build a masterpiece. Are you ready to get started? Contact us today! We are looking forward to working with you on our next project.
Contact Us