St. Meinrad Archabbey – Bede Hall Renovation
St. Meinrad Archabbey turned to Jasper Lumber for restoration of their nearly 66 year old building, St. Bede Hall.  This unique building underwent much demolition to make way for state of the art upgrades.  New renovations, none the less, preserved the historical integrity of the building while giving a fresh face in form and functionality.  Through Jasper Lumber's dedication and fine craftsmanship, the St. Meinrad Archabbey now has five accessible floors to house 37 guest rooms, a 500 seat capacity theatre, a beautiful chapel and life skills center.  The spacious, flexible conference rooms, classrooms and offices are essential to their retreats and special events.  All of which included state of the art technology.  Important details such as extending the elevator to the 5th floor and adding an additional fire exit to the 5th floor gained a large amount of square footage that before was unattainable.  Energy efficiency was also a priority throughout the project design, by upgrading to all new electrical, mechanical and plumbing systems.  New windows, roofing and insulation reduced the sizes of the HVAC units.  Plus each space was outfitted with energy saving switch gear and light fixtures. The success of the project will continue to accommodate the growth of St. Meinrad's monastic community for many years to come.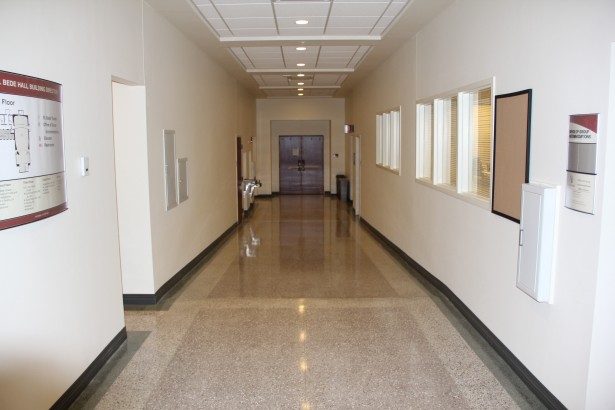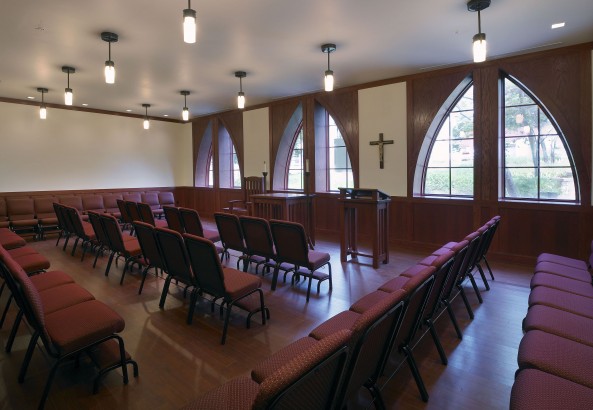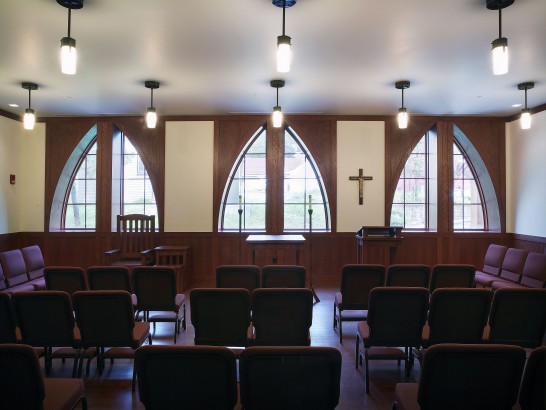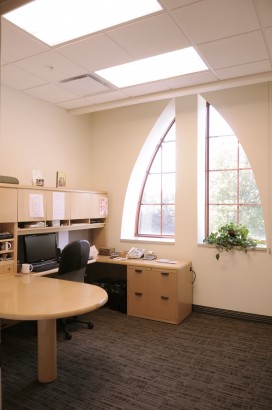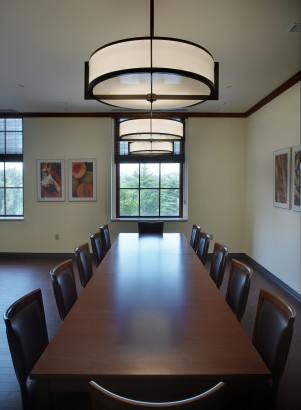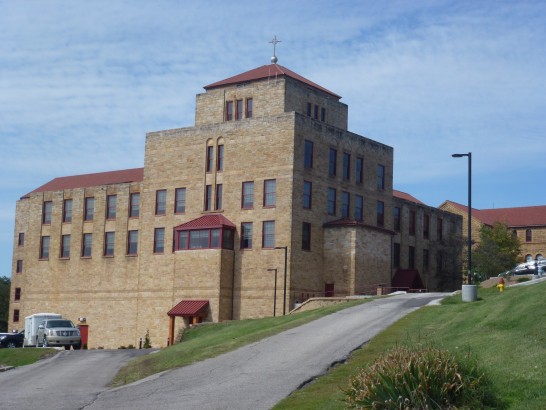 Client Name:
St. Meinrad Archabbey
Project Size:
60,514 sq. ft.
Location:
St. Meinrad, Indiana
St. Meinrad Archabbey chose the Design/Build process and saved big. Find out if Design/Build is right for you.
"Jasper Lumber's work was very well done. They were on-time with the schedule and our guests have commented on the good quality of the finished work."
"Additionally I was very pleased with the cooperative attitude that the firm brought to the projects. Mark Schmitt was tremendous to work with and was dedicated to the high quality of the work involved."
Rt. Rev. Justin DuVall, OSB
"Pat (Clark) and I have said to one another many times this year, we are very happy with Jasper Lumber, you and your staff of competent co-workers, as well as the key subs involved in this project - they are good folks to work with."
Rev. Adrian Burke, OSB
Our Next Project
At Jasper Lumber Company, we want to work with you to build a masterpiece. Are you ready to get started? Contact us today! We are looking forward to working with you on our next project.
Contact Us