Company History / About Us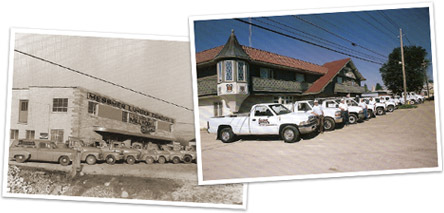 Since 1946, Jasper Lumber Company Inc. in Jasper, Indiana has built its reputation on complete customer satisfaction. From our early days as a millwork shop and retail lumberyard to the multi-faceted design-build construction company we have become today, quality and integrity have remained the driving force behind everything we do.
Jasper Lumber Company Inc. is a community oriented; established construction company that proudly employs several dozen highly experienced individuals. Our technological expertise and our commitment to "value engineering" is to assure every project is completed on time and on budget.
Now Hiring
Jasper Lumber Co. has openings for the following full time positions:
Experienced Concrete Finishers, Masons and Carpenters.
Must have good work ethics, must be drug free, have a valid driver's license and transportation.
Benefits include: competitive wages, 401K, health, dental & vision insurance, vacation, personal, holiday pay and approx. 40 – 55 hour work week.
All serious applicants should apply in person @ 1060 3rd Avenue or send resume with references to hr@jasperlumberonline.com
LINK TO JOB APPLICATION: Application for Employment
Jasper Lumber Co. is an Equal Opportunity Employer.