St. Meinrad Archabbey – Newman Hall Renovation
Growth in attendance at the School of Theology and successful programs in the Seminary prompted Saint Meinrad Archabbey to renovate all five floors of Newman Hall.  This building underwent much interior demolition including the removal of large communal bathrooms.  Renovations provided larger classrooms, a counseling center with soundproofing, faculty apartments and a practice chapel.  Several departmental programs and organizations now have adequate spaces that meet their needs such as Information Technology, the Mader Center and the Spiritual Formation Department.  Moving from the previous basement location, the Scholar Shop now has a grand retail space with a beautiful showcase of Jasper Lumber's custom millwork to display their merchandise.  The ground floor was renovated for a Wellness Center with fitness equipment, flexible classroom space and locker rooms.  All of these improvements positively influence the programs that directly reflect the mission of the Saint Meinrad School of Theology.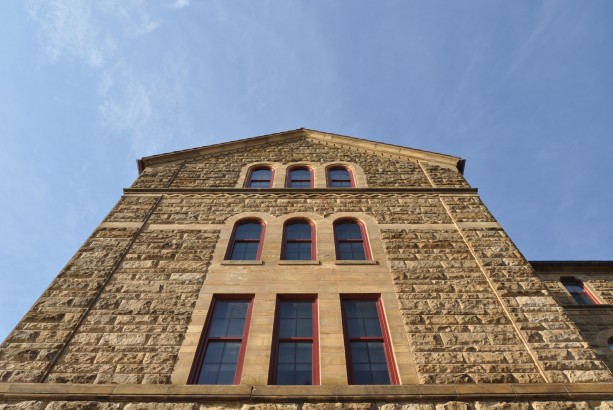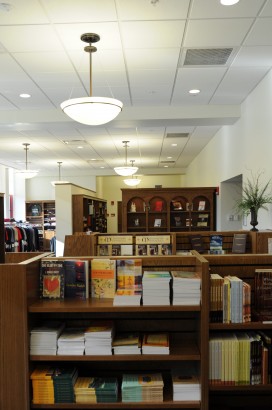 Client Name:
St. Meinrad Archabbey
Project Size:
85,500 sq. ft.
Location:
St. Meinrad, Indiana
St. Meinrad Archabbey chose the Design/Build process and saved big. Find out if Design/Build is right for you.
"Listening is the key to quality communication and the Jasper Lumber team made it a priority to carefully listen to our concerns, questions, and needs. I was pleased with the collaboration that took place between our own facilities staff and Jasper Lumber and their subs which gave me confidence that decisions made to resolve whatever issues arose as the project progressed were truly in our best interest, ensuring effective resolution to problems as well as our ultimate satisfaction. Realizing this was going to be a major financial outlay for St. Meinrad, we were interested in keeping costs in line, Jasper Lumber worked hard to find savings for us where possible. As for the quality of the work, I couldn't be happier with the results! I highly recommend Jasper Lumber!"
Rev. Adrian Burke, OSB
Our Next Project
At Jasper Lumber Company, we want to work with you to build a masterpiece. Are you ready to get started? Contact us today! We are looking forward to working with you on our next project.
Contact Us